Term Insurance : Hey there, folks! Today, we're diving into a topic that's often overshadowed by discussions of investments and savings but is just as crucial for securing your financial future – term insurance. So, let's roll up our sleeves and unravel why term insurance should be an integral part of your financial game plan.
Understanding Term Insurance
First things first, what is term insurance? Well, it's a special kind of life insurance that acts like a safety net for a specific period. Unlike whole life insurance that covers you forever, term insurance is there for a set number of years. Its main job is to provide money to your loved ones if you pass away during the policy term.
The Benefits Of Term Insurance
Now that you know what it is, let's talk about why term insurance is important.
Financial Security – Top Priority : At its core, term insurance is about peace of mind for your loved ones. If something happens to you, this policy pays out a tax-free amount of money to your family. They can use this money to cover everyday expenses, pay the mortgage, clear debts, or even fund your kids' education. It's like a financial superhero coming to the rescue.
Budget-Friendly – Easy on Your Wallet : Worried about insurance premiums draining your bank account? Don't be! Term insurance is budget-friendly compared to other types of life insurance. Since it doesn't involve complicated investment stuff, the premiums are much lower. It's a win-win, making it accessible for everyone.
Flexibility Is Key
One size doesn't fit all, and term insurance understands that. It gives you options, with coverage periods you can choose to match your needs. Whether you want coverage for a short period, like 10 years, or a longer one, like 20 or 30 years, term insurance is flexible and fits your financial goals.
Tax Benefits Too!
Hold on, there's more good news! Depending on your situation, the premiums you pay for term insurance might be tax-deductible. And the best part? The money your family gets if something happens to you usually doesn't get taxed. It's like getting a bonus for being financially responsible.
When Should You Get Term Insurance?
Now, when should you think about getting term insurance? Well, it's simple: when there are people who depend on your income.
For Young Adults, Parents, and Retirees : Whether you're starting your career, raising a family, or enjoying retirement, term insurance can be a big help. It's especially important when your loved ones rely on your paycheck.
Choosing the Right Coverage : So, you're convinced about term insurance, but how do you know what's right for you? Let's break it down.
Do The Math
To figure out how much coverage you need, think about your financial responsibilities. Consider mortgage payments, debts, and future expenses. Your policy should be a safety net that keeps your family financially stable.
Timing Matters
Don't just pick any term length. Match it with your financial goals and how long your loved ones will need your income. It's like choosing the right outfit for the occasion – a good fit is important.
Term vs. Whole Life Insurance
Before jumping into term insurance, let's talk about its cousin, whole life insurance. The big difference? Term insurance focuses on providing money if you pass away, while whole life insurance mixes in investments. Your choice depends on your financial plan, so choose wisely.
Getting Term Insurance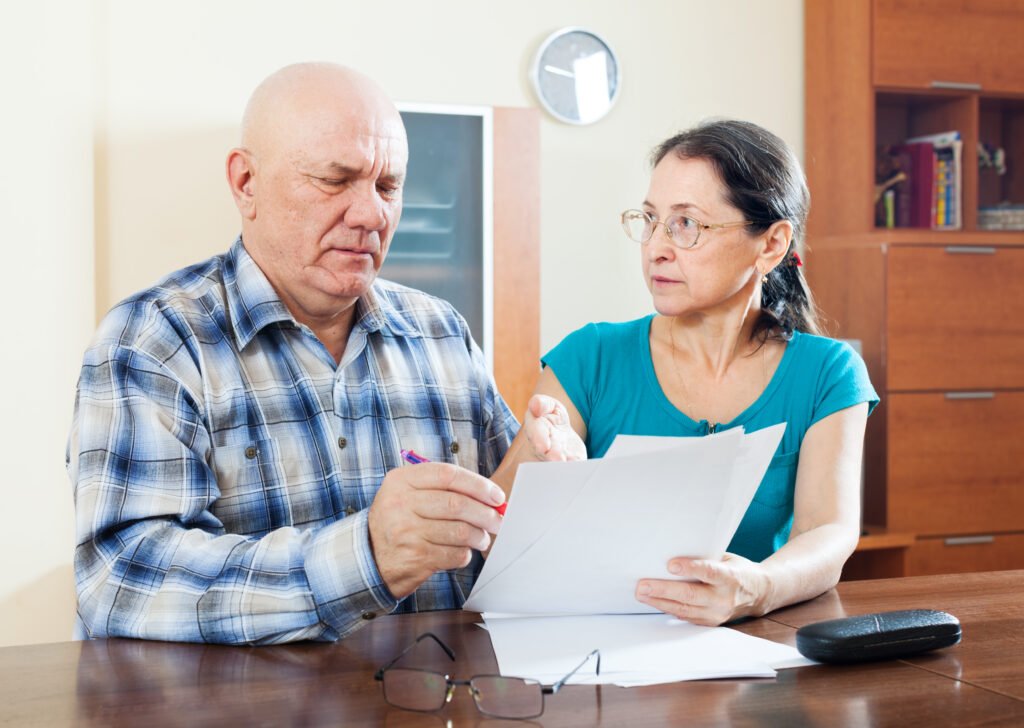 Getting term insurance is as straightforward as making a sandwich. You'll need to share some personal information, maybe get a medical checkup, and decide on your coverage amount and term length. Here's a tip: having an experienced insurance agent can make the process easy.
Clearing Up Myths
Let's debunk some myths about term insurance, shall we? No, it's not only for young folks, and yes, it still works even if you outlive the term. We're here to set the record straight so you can make an informed choice.
Term Insurance And Your Estate
Estate planning might sound fancy, but term insurance can help anyone leave a financial legacy. It ensures your heirs get the support they need while minimizing estate taxes.
Attention, Business Owners!
If you own a business, term insurance is more than a safety net; it's a lifeline. It can cover business loans, keep things running if you're not there, and protect your partners and stakeholders. That's smart business!
Regular Check-Ins Matter
Life changes, and so does your financial situation. It's important to review your term insurance policy regularly to make sure it still matches your needs and goals. After all, you wouldn't wear a winter coat in the summer, right?
Also Read : How To Choose The Right Holiday Insurance Plan For You
Adding term insurance to your financial plan is a smart move. It brings financial security, affordability, and flexibility to the table, catering to people from all walks of life. So, why wait? Take the first step toward a more secure financial future by including term insurance in your plan. Your loved ones will be grateful for it.
FAQs
Q1: What is term insurance, and why is it important for my financial portfolio?
Term insurance is a type of life insurance that provides coverage for a specific period. It's crucial for your financial portfolio because it offers financial security to your loved ones in case of your untimely demise during the policy term.
Q2: How does term insurance differ from other types of life insurance?
Unlike other types of life insurance, such as whole life insurance, term insurance focuses solely on providing a death benefit. It does not involve complex investment components, making it more affordable and straightforward.
Q3: Who should consider adding term insurance to their financial portfolio?
Anyone who has dependents relying on their income should consider term insurance. This includes young adults, parents, and even retirees.
Q4: How do I determine the right coverage amount for my term insurance policy?
To determine the coverage amount, assess your financial responsibilities. Consider factors like mortgage payments, outstanding debts, and anticipated future expenses, such as your children's education.
Q5: What term length should I choose for my term insurance policy?
The term length should align with your financial goals and the timeframe during which your loved ones will rely on your income. It's important to choose a term that adequately covers this period, whether it's 10, 20, or 30 years.
Source Image : freepik.com