Secure A Loan : In a world driven by financial transactions and economic pursuits, the importance of having a good credit score cannot be overstated. A favorable credit history opens doors to lower interest rates, credit card approvals, and various borrowing opportunities. However, life doesn't always unfold as planned, and sometimes, our creditworthiness takes a hit. But fear not, for this article is your guide to navigating the labyrinthine world of loans even when you have bad credit.
1) Ameliorate Your Credit Score
Before diving headfirst into the loan application process, it's essential to take stock of your credit report. Scrutinize it for errors, outdated information, or inaccuracies. Correcting these discrepancies can give your credit score a much-needed boost. Moreover, it's prudent to create a plan for managing your existing debts, making payments on time, and reducing your credit utilization ratio.
2) Alternative Lending Institutions
Conventional banks may be stringent when it comes to lending to individuals with bad credit. However, alternative lending institutions, such as online lenders and credit unions, often have more lenient criteria. These lenders specialize in providing loans to those who don't fit the traditional credit mold.
3) Secured Loans
Consider opting for a secured loan. These loans require collateral, such as your car or home equity, to secure the loan. Since the lender has a tangible asset to fall back on if you default, they are more likely to approve your application despite your credit history. Be cautious, though, as defaulting on a secured loan could lead to the loss of your collateral.
4) Co-Signers
If you have a friend or family member with a strong credit history, you can ask them to co-sign your loan. A co-signer essentially vouches for your ability to repay the loan. This arrangement can help you secure a loan with better terms, as the lender considers the co-signer's creditworthiness as well.
4) Peer-To-Peer Lending
Peer-to-peer (P2P) lending platforms connect borrowers directly with individual investors. These platforms often have more flexible lending criteria than traditional banks. Investors on P2P platforms may be willing to take on the risk of lending to someone with bad credit in exchange for potentially higher returns.
5) Credit Unions
Credit unions are non-profit financial institutions that often prioritize their members' well-being over profit margins. They are known for being more lenient when it comes to lending to members with imperfect credit. Joining a credit union and building a relationship with them can improve your chances of obtaining a loan.
6) Short-Term Loans And Payday Loans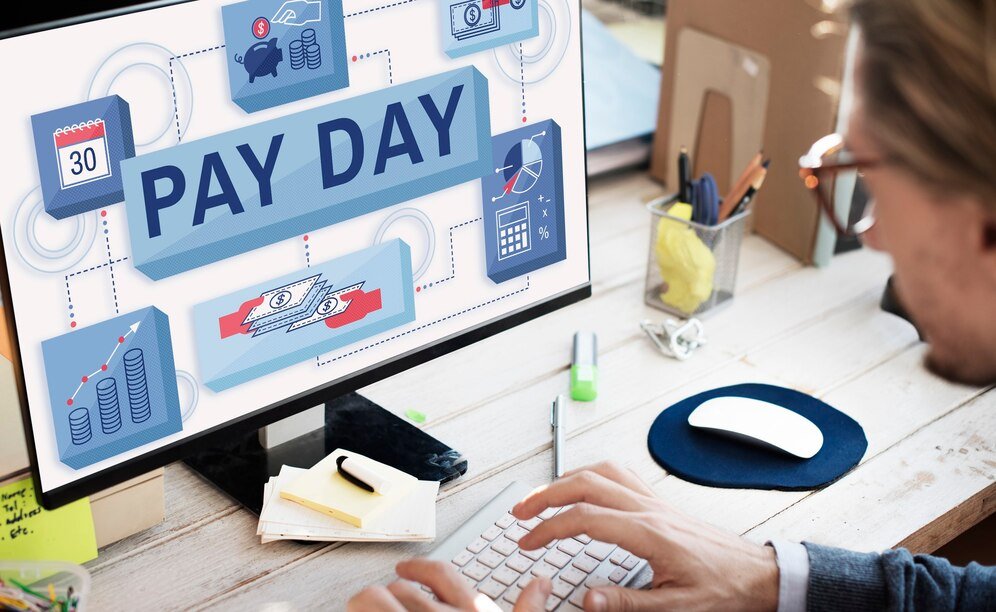 While these options should be considered as a last resort due to their high interest rates, they can provide quick access to cash when you need it most. Exercise extreme caution when using short-term or payday loans, as they can lead to a cycle of debt if not managed wisely.
Conclusion
Life's financial journey is rarely a straight path, and unexpected twists and turns can impact your credit score. However, a bad credit history doesn't have to be an insurmountable barrier to obtaining a loan. By following the strategies outlined in this article, you can increase your chances of securing a loan even when your credit is less than perfect. Remember that responsible borrowing and diligent financial management are keys to rebuilding your credit over time.
Also Read:- How Loan Mart Paves The Path To Your Goals ?
FAQs
Can I Get A Loan With Poor Credit?
Yes, it is possible to get a loan with poor credit, but your options may be limited, and you may face higher interest rates.
What Is Considered Poor Credit?
Poor credit typically refers to a credit score below 580 on the FICO scale, although this may vary depending on the lender.
What Types Of Loans Can I Get With Poor Credit?
You can still obtain loans like personal loans, payday loans, secured loans, and some credit cards with poor credit, but they may come with higher costs.
How Can I Improve My Chances Of Getting A Loan With Poor Credit?
You can improve your chances by checking your credit report for errors, paying bills on time, reducing existing debt, and considering a co-signer or collateral for secured loans.
What Is A Co-Signer, And How Can It Help Secure A Loan?
A co-signer is someone with good credit who agrees to take responsibility for the loan if you fail to repay it. Their good credit can strengthen your loan application.
Are There Loans Specifically For People With Poor Credit?
Yes, some lenders specialize in providing loans to individuals with poor credit. These are often called bad credit loans or subprime loans.
What Should I Be Cautious Of When Seeking A Loan With Poor Credit?
Beware of predatory lenders who may charge exorbitant interest rates or fees. Read the terms and conditions carefully and avoid payday loans if possible due to their high costs.
Source Image :- Freepik